Mission
Planning and coordination of the production of large scale map and map information.
To determine large scale map poduction standards.
To monitor the map production's compatibality of the standards,
Geodetic Infrastructure
Aerial Image Acquisition,
Photogrammetric Map Production
Keeping the map and map Informations, and provide these data to the relevant people for a fee.
Establish in map production monitoring center and keep its sustainability.
History
Map Department was established as "Land Surveying and Photogrammetry Department Office" with Law No:6206 in 1953
Name of the Department changed as "Land Cadastreand Photogrammetry Directorate Head ship" with Law No:6587 in 1955,
Name of the Department changed as "Land Cadastre and Photogrammetry Department" with Decree No:7/3434 in 1971,
The Department divided into two different Departments as "Titling Department" and "Photogrametry Department"  with Law No:5439 in 1976.
Name of the Department changed as "Photogrammetry and Geodesy Department" with Law No:3045 in 1984,
Name of the Department changed as "Map Department" with Law No:6083 in 2011,
SERVİCES
TUSAGA-Aktif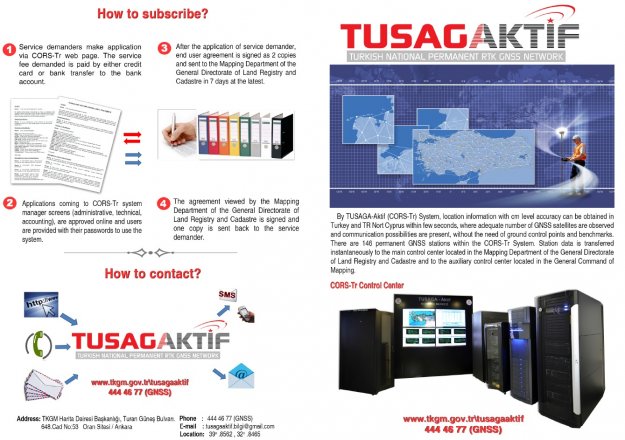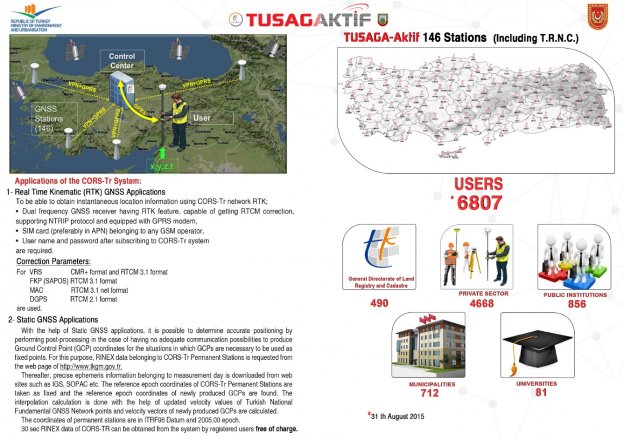 ORTHOPHOTO INFORMATION SYSTEM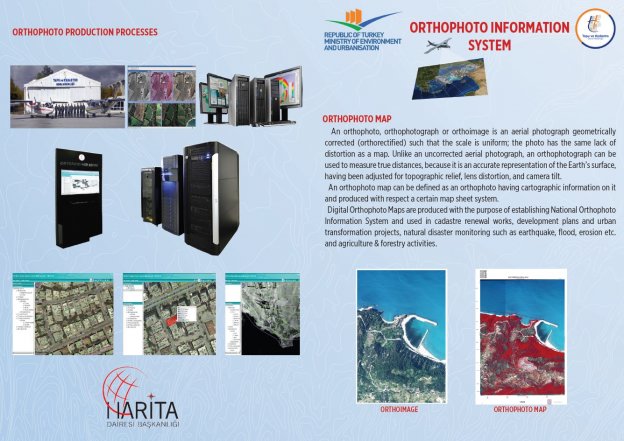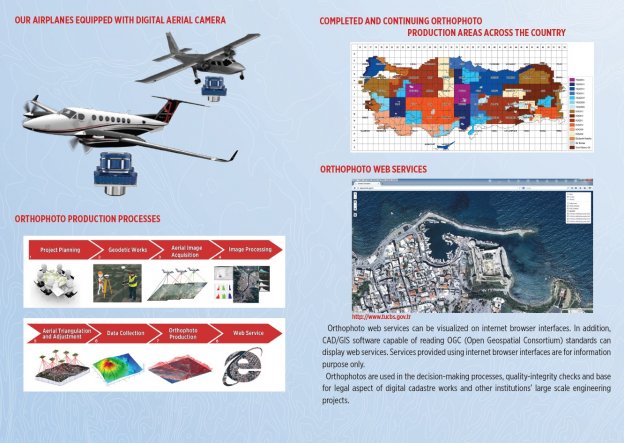 ORTHOPHOTO PRODUCTION BY ARCHIVE B/W AERIAL PHOTOGRAPHS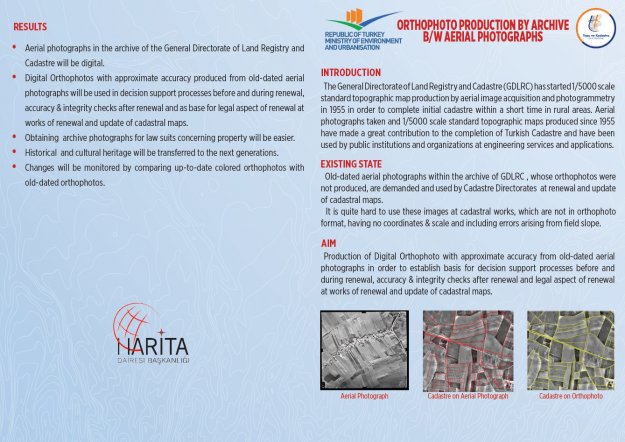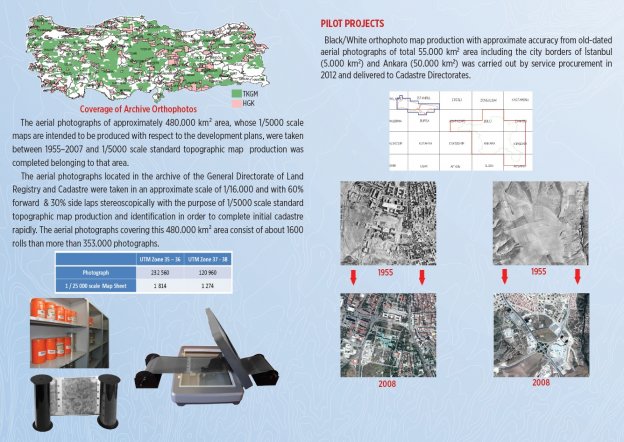 GEO-METADATA WEB PORTAL